How to Buy a Residential Property at Auction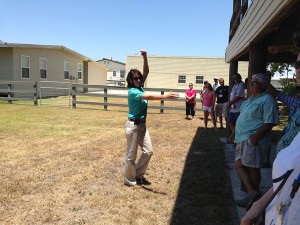 Buying Residential Real Estate by auction is a magnificent way to distinguish the fair market value of a property. At My Real Estate Expert an affiliate of Lemons Auctioneers and Online Pros, real estate auctions are being held for various reasons including: downsizing, retirement, estates, job transfer, health problems, cash shortage, recreational properties no longer in use, etc. It is a myth that all real estate auctions are foreclosure and tax lien auctions.
TRADITIONAL METHOD
Have you recently tried to put an offer on a residential property only to find out that the property is pending or has received multiple offers? Agents at MYRE understand the frustration of buying real estate by the traditional method in a hot market and placing multiple offers on real estate can be quite frustrating.
BUYING
Buying residential real estate by auction allows prospective buyers to participate in a live auction face to face on an appointed day, date and time. All buyers are competing under the same terms and conditions. Buying property at auction can be fun and exciting! Once the auctioneer drops the gavel and announces the winning bidder, the bidding is closed.
AGENCY
When our firm is conducting the auction we are an exclusive agent representing the Seller. You as a buyer have an option of being represented by your own licensed real estate Broker. Your Broker can represent you as a buyer's agent through the auction process and will attend the auction with you. No Cooperating Broker Fees will be paid without a written opening bid. Under no circumstance can a Broker be a principal or an owner or officer of any entity and a Cooperating Broker in the same transaction. A Broker may contact auctioneers for a copy of cooperating Broker Guidelines.
BUYER'S AGENT
Our agents are accredited buyers agents and have many years of experience in the auction industry and negotiations. If you are considering buying real estate at auction with another auction firm and are an inexperienced real estate auction buyer, we recommend hiring one of our experienced agents to represent you as a buyer's agent. We can assist you through the auction.
PROPERTY INFORMATION PACKAGE (PIP)
Our firm will develop a property information package (PIP) for each property that will be sold by auction and it will include the Listing Information, Terms and Conditions, Appraisal District Information, and any pertinent information Seller has available (Survey, HOA, POA, Sellers Disclosure, Drawings, Etc.) This package may be used along with additional information collected by each buyer to determine their final bid price. Visit www.lemonsauctioneers.com, www.onlinepros.com or www.myrealestateexpert.com to locate the property you are interested in.
OPEN HOUSE
It is very important to attend the open house on the prearranged day, date and time. Prospective buyers may use this opportunity to ask the Seller questions if available and inspect the property. It is a good idea at open house to sign the entry register and leave your email address. This will allow prospective buyers to be emailed responses to various important questions asked during open house.
DUE DILIGENCE
It is a good idea to have the property inspected or appraised by a licensed professional prior to auction at your own expense. This is not a prerequisite, but a very important step to consider prior to auction. Most real estate is sold at auction "As Is" "Where Is" With No Warranties or Guarantees What So Ever; however, our firm is required to disclose pertinent information to prospective buyers.
"HIGH BID PRICE", CONTRACT PRICE AND EARNEST MONEY
The winning bidder should have a budget that will include the winning "High Bid Price", the appointed buyer's premium and closing cost. Buyer's Premium – The buyer's premium is an appointed percentage fee that is added to the "High Bid Price" to create the contract price. Earnest Money or Down Payment – According to the auction terms the Earnest Money or Down Payment will be the appointed percentage fee of the "Contract Price". Winning bidder will need to be prepared to pay all auction fees or bidding fees and put down the appointed earnest money deposit on each winning property before leaving the auction site.
CLOSING
The closing will take place 30 to 45 days following the sale date. All prospective buyers must have financing or cash in place prior to auction sale day. A prospective buyer may not bid contingent upon financing. If you are considering buying residential real estate utilizing the auction method it takes knowledge and expertise. Our MYRE, LLC. professionals will help you every step of the way to ensure a smooth transaction. Contact us today if you would like to sell your residential real estate by auction or if you would like our team of professionals to assist you in the purchase of residential property by auction.
My Real Estate Expert, LLC.
[email protected]
713-583-9999