My Real Estate Expert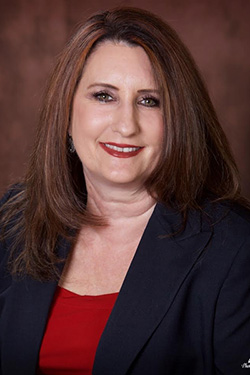 Phone: 713-583-9999
Mobile: 713-252-4000
Lori Lemons-Campbell has been successful in the acquisition and marketing of residential and commercial real estate since 2008. Lori is the President and Broker of My Real Estate Expert, LLC. She is the Co-Manager of the company, as well as marketing and sales.
Her strengths include marketing, contracts, negotiations, and sales; she is personable, trustworthy, and knowledgeable. Lori's experience includes worldwide marketing and selling real property by conventional method or by auction to commercial businesses, major companies, and to the general public. Lori understands the importance of making advancements and adjustments to the current real estate market. She is also able to evaluate and make adjustments under current marketing conditions.
MYRE, LLC.'s auction affiliates Lemons Auctioneers, LLP. and Online Pros offer live and online auctions for your Real Estate needs. Personal Property or Real Property "Real Estate" may be offered live or online through www.onlinepros.com/www.lemonsauctioneers.com. Lori is currently affiliated with the Tomball Chamber of Commerce, Houston Association of Realtors, Texas Association of Realtors, National Association of Realtors, Texas Auctioneers Association and National Auctioneers Association. She is currently serving as the President of the Texas Auctioneers Association.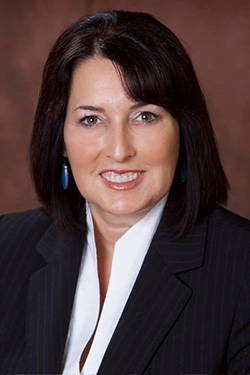 Phone: 713-583-9999
Mobile: 713-542-0538
Jackie epitomizes integrity, energy, hard work, and creative service in every detail of your real estate transaction. Jackie grew up in the Klein, Texas area and started working with her family business in the auction profession for over 20 years. She has used that experience and channeled it over to a successful real estate career. Jackie has been active in the residential real estate market since 2007.
She has represented buyers and sellers through all aspects of the residential market. Jackie prides herself on giving all of her clients the most precise and up-to-date feedback on the current state of the market, its trends, comparable sales and property values, giving them a realistic outlook on what they can expect to achieve in today's market
Jackie is a member of many associations and organizations. She is a Texas Ambassador and serves on the Conference & Show Committee for the National Auctioneers Association. She is a past Board of Director for the Texas Auctioneers Association serving, (2012-2015.) She is a member of the Texas Association of Realtors, The National Association of Realtors, the Houston Association of Realtors, and The Tomball Chamber of Commerce.
Jackie is currently attending college at the Lone Star College University Park system and is working towards an Associate of Arts with a Field of Study in Business Degree. She currently resides in Tomball, TX. with her husband of 17 years along with her son. Her hobbies include hunting, fishing, dancing, cooking, crafts, traveling, and spending time with family.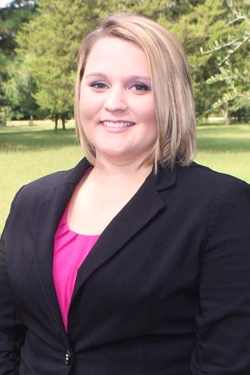 Phone: 713-583-9999
Mobile: 832-585-3299
Roni is a strong contributor to the success of My Real Estate Expert since 2012. She offers her clients an extraordinary level of service. Her skills include buyer and seller customer care, contracts, marketing, social media, photography, staging, negotiations, knowledge of the Tomball, Magnolia, Spring, Klein, and The Woodlands area. Roni is a resident of Magnolia and a graduate of Magnolia High School and has her AAS degree from Lonestar College.
Roni has a big heart and enjoys helping others. While attending college, she was the President of the Habit for Humanity Club at Montgomery Lonestar College from 2010 to 2011. Roni assisted in the construction of several homes in the Houston and Galveston Area and she helped raise money for survivors of the Japan's Nuclear Plant along with the Red Cross. Roni is unique; her experience of working in a family owned business environment while growing up has carried on in her own day to day operations in real estate.
Roni and her husband enjoy the company of their two dogs, boating, snowboarding, and spending time with family.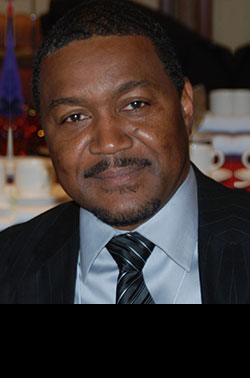 My name is Michael Moore and I am a native Houstonian and resident of NW Houston. I have been a real estate agent for over 20 years with experience in all areas of real estate, such as Undeveloped Land, New Home Construction, residential and Commercial property acquisitions. It is a pleasure to have the opportunity to work alongside my lifetime friend Lori Lemons-Campbell and help to continue their track record of providing great service and representation to all who seek their real estate services. I am a father of four and a Dad to many, currently only four grands but soon there will be plenty. I am an active member of my church and I treat all of my clients with dignity and respect and from me you can only expect the best of care and representation.
4 Results returned.
Per Page