The tons of concrete being poured and hundreds of construction vehicles working and stored in the area around the future intersection of Tomball Parkway and Grand Parkway are just the beginning of major changes for the greater Tomball community.
Both highway segments are scheduled to be complete in late 2015, but signs of the impact of adding two major controlled-access roads are clear in the number of commercial real estate "for sale" signs that now dot dozens of farm fences. Asking prices for nearby land parcels have leapt from an average of $2.00 per square foot to as high as $5.00 per square foot.
Rather than a temporary bubble, area residents can expect to see long-term changes. The assessed value of land surrounding the first segment of the Grand Parkway in Fort Bend County has jumped from $710 million when that segment opened in 1994 to $11.6 billion today, according to the Grand Parkway Association.
David Gornet, executive director of the association, cautioned that it is not a direct apples-to-apples comparison. "That is what happened in that corridor, but keep in mind that although Greenwood and Cinco Ranch were already in place, there was a lot of land available there allowing for large-scale development," he said.
Gornet explained that the available land situation was largely the same for the next segment from Interstate 10 through U.S. 290. "But as you get around to 249 and on to 45 the land has been subdivided more. It was significantly more challenging to route these segments," he said. The smaller number of large land segments could mean fewer large scale projects, but large increases in residential and business construction are looming.
"The Grand Parkway corridor will allow people more choices as to where they live and work," Gornet said.
David Baker, executive vice president for Transwestern, a major regional commercial real estate firm, said the parkways are changing the way that businesses look at the Tomball area. Companies looking at the relocating to this area have historically had concerns about access to a large pool of qualified employees. "Once these roads open up, you are opening access to all these residential areas and prospective employees," Baker said.
Baker noted that commutes to Tomball from residential enclaves like Kingwood or West Houston will drop from an hour to 20 or 30 minutes. "That will be a game changer," he said.
Both the Klein and Tomball school districts are preparing for accelerated growth and banking land purchases for future school construction.
The local parkway corridors currently feature land-intensive uses like mega automobile dealers, churches, ranches, farms and light industry. Corrugated steel commercial buildings housing small manufacturing and distribution companies dot the interior roads now. But there are now a dozen "for sale" signs on parcels surrounding the corner of Boudreaux and Champion Forest where a large sign in a farm field announces a future H-E-B grocery store.
The grocery chain is still in the "early, early, early stages" with this location, said Cyndy Garza-Roberts, director of public affairs for H-E-B's Houston operations. When looking for a new location, Garza-Roberts said, the grocer looks for population density and growth and "that area certainly has both."
Comparing the 2000 census data to 2014 projections around the proposed store show that population within one mile has already grown by 78 percent, from 1,936 to 3,453. Within three miles the jump is 58 percent from 12,681 to 20,125. Several commercial and residential relators interviewed projected population to spike once the parkways are in place.
Regardless of the increase in population, area residents can look forward to some relief from the often paralyzing rush hour traffic on the major east-west thoroughfares in the area including FM 2920, Spring-Cypress and Louetta.
"Our experience has shown that many people will be glad to spend $2 to travel between I-45 and (Texas) 249 in 11 minutes rather than take the existing routes," Gornet.
But for now, the new routes are creating some growing pains. An employee who declined to give her name at the Eternal Spring Nursery on Old Boudreaux Road said it is "very, very confusing" to their customers that the nursery hasn't moved, but its' former Boudreaux address has moved to a brand new segment of rechristened road.
Dentist Tim Crist, whose Crist Family Dental office is on the Texas 249 access road south of the "new" Boudreaux said he has seen his walk-in traffic drop by 50 percent since access across Texas 249 has been reduced by the new road. He said he was fortunate to have built a good base of repeat clients before the construction started.
Crist relocated his practice from the Greenspoint area three years ago in part for affordable commercial real estate prices here and remains confident of his decision. "Once the next segment of (Texas) 249 is done, there will be the people who will drive the feeders to miss the toll and I'll be right here waiting."
Grand Parkway Association: http://www.grandpky.com/about%20us/default.asp
Track Grand Parkway Progress: http://www.grandparkway99.com/schedule-information/track-our-progress
TxDOT study on Texas 249: http://ftp.dot.state.tx.us/pub/txdot-info/bry/projects/sh249/sh249-recommendations-report.pdf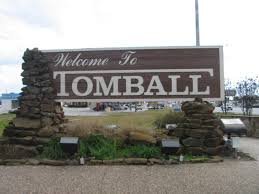 Written By:Judi Griggs Houston Chronicle Correspondent